Biography
Born in London to Greek Cypriot parents Soulla Christodoulou spent much of her childhood living carefree days full of family, school and friends. She was the first in her family to go to university and studied BA Hotel & Catering Management at Portsmouth University. Years later, after having a family of her own she studied again at Middlesex University and has a PGCE in Business Studies and an MA in Education.
Soulla is a mother of three boys and an adult fiction author. Both her novels Broken Pieces of Tomorrow and The Summer Will Come are available on Amazon alongside her collection of poetry, Sunshine after Rain.
She is a compassionate and empathetic supporter of young people. Her passion for teaching continues through private tuition of English Language and Children's Creative Writing Classes. She offers writing services too in support of businesses, authors and students.
Her love of writing has connected her with a charity in California which she is very much involved in as a contributor of handwritten letters every month to support and give hope to women diagnosed with breast cancer. One of her letters is featured in a book 'Dear Friend', released on Amazon in September 2017.
When asked, she will tell you she has always, somewhere on a subconscious level, wanted to write and her life's experiences both personal and professional have played a huge part in bringing her to where she was always meant to be; writing books and drinking lots of cinnamon and clove tea!
She is currently working on a third novel, Trust is a Big Word, (working title) about an on-line friendship which evolves over time into an illicit relationship. She has also written 50,000 words of a fourth novel, The Village House (working title) which she wrote as part of an Instagram #30daywritingchallenge in January 2019.
Interview
"I live life. I laugh, I cry, I travel, I keep my eyes and ears open and always carry a notebook and pen!"
Read interview
---
Works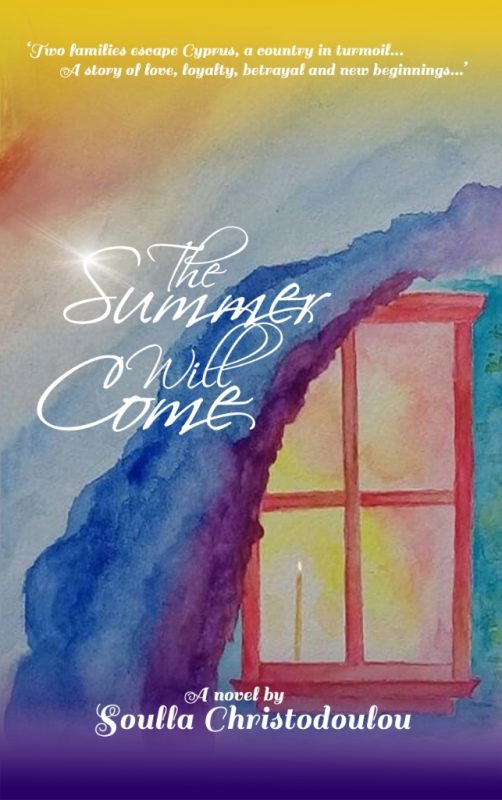 The Summer Will Come