The Summer Will Come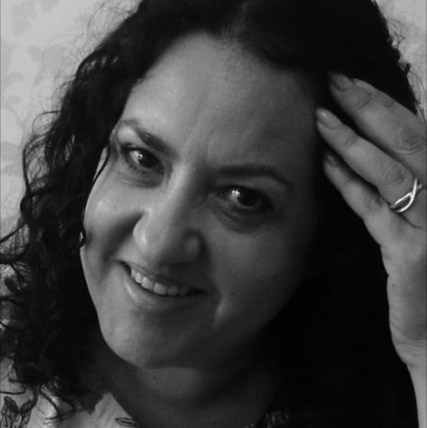 Synopsis
It's the mid 1950s and life on the otherwise peaceful island of Cyprus becomes quickly tumultuous and troubled with the growing unrest regarding British sovereignship. A number of fractions emerge to 'solve' the dissatisfaction of the Cypriot people. Some people want unity with Greece EOKA evolves, the political and civil group set up secretly by leaders to fight for unity. This leads to issues with the Turkish Cypriot inhabitants of the island and causes much trouble for the British too. The situation quickly escalates and two families are drawn into the troubles irrevocably. It is a time of unrest, distrust, split loyalties and fighting between otherwise friendly village folk as well as within families. Thousands of people die, including Greek and Turkish Cypriots and British soldiers stationed to sort out the 'Cyprus problem'
Elena lives in a small Cypriot village in the mountains, Kato Lefkara, with her mother, grandmother and twin brother, Andreas. The family rely on money that Elena's father sends to them from England where he has been living and working for a number of years. However, Evangelia, Elena's mother is tired of working every day, sewing lace by hand, and bringing up the children on her own; living in poverty, wearing hand-me-down clothes and having no man to head up the family. This family's story is told through the eyes of Elena and her mother.
In a seaside village, Ayios Tychonas, Christaki lives with his mother, father, sister and brother. The family are well-off, respected and have land and businesses which provide for the family well. Loizos, the father and Anastasia, the mother work hard and support the village inhabitants and others too from neighbouring villages by offering work and payment for produce in return for their labour during the harvest season. The family's story is told through the eyes of Christaki and his father.
Elena's family receive an invitation to move to London from Evangelia's sister and Evangelia takes her up on the offer, glad to leave the troubled Cyprus behind, having seen first-hand how unsafe the island is becoming, but she is deeply saddened too as she knows she will never see her home country again. She also struggles to say goodbye to a man, Zeno, in the village she has feelings for.
Christaki's family is drawn into the EOKA struggle. As a result of growing distrust, one of Christaki's uncles is murdered in the village and this pre-empts the family's journey to England, without Loizos initially, as he cannot be seen to be 'abandoning' the cause.
Both families emigrate to London. Life offers a totally new but difficult experience for them as the families struggle to hold onto the traditions and culture of their homeland. They are faced with having to make new friends, learn a new language, eat different foods, fit in at school and find work. They miss their old life yet the old life they recall is different to the war-torn country Cyprus has now become.
Life in London is not as rosy as they all imagined it would be. Poverty continues to haunt and stifle Elena's family's happiness. Evangelia is raped by her employer falls pregnant and loses the baby. Evangelia finds herself alone again and discovers the painful truth about her husband; he has a mistress and another child by her, he gambles all his wages on the horses and playing cards and he is arrested and sent to prison for fraud too. Life is even more difficult than in Kato Lefkara and exacerbated by the fact that Evangelia has to continue living as a married woman until Zeno, now in London too after his wife is killed in the troubles, declares his feelings for her. She makes a decision about her future. Elena is influenced by life in London and is bold in her choices which are not always met with pleasure by her mother.
Anastasia has to cope with life without Loizos and continues to mourn for her murdered brother but Christaki and his siblings find work and despite a clash of cultures remains loyal to his family and their expectations of him unlike his sister who has a relationship with an Englishman who has a daughter from a previous relationship.
The story then brings the lives of both families together when Christaki and Elena meet and fall in love but they must be careful of revealing their relationship and in the end a chance introduction for the two families to meet enables them to continue seeing each other. Despite Elena's father jeopardising their relationship the story ends happily with their marriage; a traditional Greek Cypriot wedding which brings the story back full circle to the traditions of Cyprus.