Hall of Bones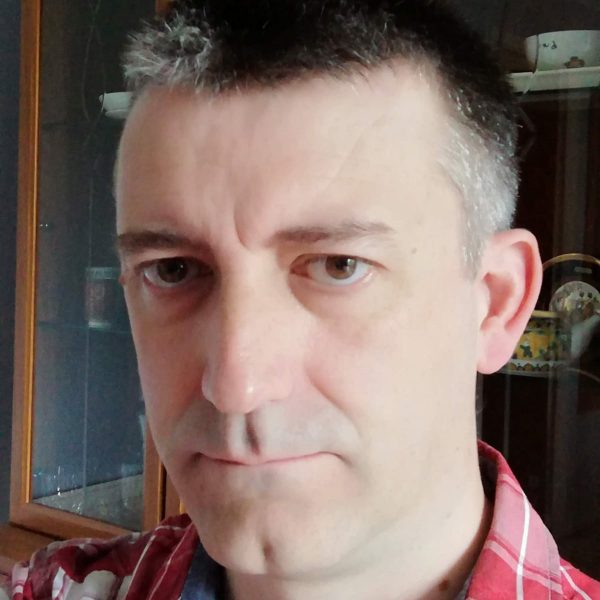 Chapter 9 Excerpt
This scene, taken from Chapter 9 of Hall of Bones, is told from the perspective of the protagonist, Rothgar Kolfinnarson, as he tries to comfort his younger sister Nuna following their father's funeral …
Outside in the courtyard it was quieter, the cool air jolting me awake.  I took a few deep breaths, trying to steady myself.  Tharas whisky was clearly to be treated with caution.  Staring into the darkness I was surprised to see Nuna watching me, sitting on a bench by the wall of the keep.  Olfridor saw her too.
"Looks like she's in need of some company.  You'd better go and see how she's doing."  I nodded and walked, with only the barest hint of weaving, towards my sister.  She looked up and hastily dried her eyes.
"Don't worry," I said as I sat down heavily, gripping the arm of the bench to steady myself.  "No one will mind if you shed a few tears over Father.  He was a great man."
"You're drunk," Nuna observed, a playful note in her voice.  "Father would be so proud."
"Huh.  I've tried to live up to his expectations and, when I finally became a man, he misses it."
Nuna put her arm around my shoulder.  "Well I'm proud of you.  Really," she added, looking at my sceptical face.  "You've surprised a lot of people in the past few days, you know.  Everyone always talks about Jorik, remarking on how much he's like Father and how one day he'll lead us all to victory against Adalrikr.  Now, though, people are talking like that about you."
"Living in the shadow of men like our father and brother isn't easy, you know."
Nuna chuckled, fixing me with a piercing stare.  "You think you're the only one to share that experience?  Try being a woman in Ulfkell's Keep.  With Father gone, everything is going to change."
"That doesn't follow," I replied, somewhat hurt at Nuna's lack of faith in my ability to hold our family together.
"Jorik and Etta have already been scheming.  They've plans for me, just as they have for you.  Now Father's dead everything will have to happen so much sooner, and I'm not sure I'm ready."
"What do you mean?" I asked, baffled.  Anger rose up in me, as I realised that once again I was late discovering the latest political manoeuvrings in Ulfkell's Keep.
Nuna regarded me sadly.  "You think that witch, Etta, only spent her time dreaming up your marriage plans?  If Freydja Egilldottir is your idea of a nightmare, then you need to think again.  I'd rather be in your shoes, Brother, that's for sure."
"Look," I said, a little drunkenly.  "I'm in charge now, while Jorik's gone.  If you want me to sort something out for you, you only have to say."
Nuna laughed loudly.  "Of course.  Now you're in charge Reavesburg women will have the right to speak at a clan moot and choose their own husbands.  It's kind of you to say so, Rothgar, and I know you mean well.  The trouble is, if you'd been keener marrying Freydja or if Father had taken a firmer hand with Gautarr, we'd have a united clan behind us.  Now, with the growing threat from Vorund, we have to unite in other ways."
"Nuna, what do you mean?  Have I caused you trouble of some kind?"  I reached out, taking my sister's hand in mine, squeezing it tightly.
"Oh Rothgar, don't worry about it; what's done is done.  In your position, I'd have thought exactly the same.  Forget what I said, and for tonight just walk with me awhile.  I want to remember Father and all the times we spent here, growing up together.  That's if you can stand up straight, of course.  Olfridor Halfhand's not exactly a temperate man; I'm surprised you're still conscious."
"I can take my drink," I boasted.  "You should see Bandor and Haarl, though."
Together, we walked arm in arm through the courtyard, past the stables where Father once placed me on the back of his own horse, giving me my first riding lesson.  We entered Ulfkell's Keep again, unnoticed, and wound our way to the kitchens.  The servants were busy clearing up now the feast was over.  Cook saw us and let us take up a corner to ourselves.  Within minutes, she had produced one of our favourite childhood treats.  Nuna's eyes lit up as Cook served up a plate of pancakes with bilberry jam.
"Thought you'd both like that," she whispered before heading back to organise the throng of servants scurrying about the kitchens, all anxious to be done with their tasks so that they could head off to bed.  I smiled, sinking my teeth into a pancake with relish.  Nuna did the same, and I found myself thinking that for some people in Ulfkell's Keep I would always be the boy tearing round the Great Hall, wooden sword in hand.
Press for Hall of Bones
"A fantasy novel done right should read like Hall of Bones … this novel brims and oozes with all that good stuff you want to sink your reading eyes into."
"... plenty of action, intrigue, betrayal and a chilling slide into not bedtime story magic"
"... a rich, emotional, and gritty novel ... Hall of Bones will remind you vividly of the stories you grew up reading while bringing in a fresh perspective to the genre."
"… a very enjoyable Norse inspired saga that brings us Vikings, clans clashing spectacularly, betrayal, magic and a narrator who simply pulls you in from the prologue."
"If you enjoy stories like 'Game of Thrones', where there are many careful political intrigues, you will undoubtedly enjoy this book … 'Hall of Bones' is a strong debut, and I'll be waiting for the sequel"